One of the keys to the selection of improved spring cabbage cultivation is the selection of varieties with strong winter, late bolting, cold-tolerant and high yield. For example, April slow, late black leaf and spring water cabbage are all good varieties suitable for spring cultivation. .
Film cold-resistant seedlings, cultivate spring tender seedlings Spring cabbage seed germination in the event of low temperatures, it will be through the vernalization stage and early convulsions, resulting in production losses. During the nursery period, if the temperature is relatively low, small arch shelters covered with plastic film can be used to nurse the seedlings, so as to protect the seedlings from heat and cold.
Applying basal fertilizer, sorghum cultivation of spring cabbage during the rainy days of growth, is not conducive to the growth of cabbage. Therefore, we should choose a well-drained sandy loam, after the harvest of the former crops, promptly turn to the sun, per acre Shi cooked pig cow manure 1000 to 1500 kilograms, compound fertilizer 10 kilograms as base fertilizer. After the site preparation, a sorghum was built to facilitate drainage. The average width of 1.7 to 2 meters wide, ditch depth of about 30 cm. When planting, good seedlings should be planted so that the plants grow neatly and uniformly after planting. Plant spacing should be 20-25 cm square is appropriate.
Strengthen management and promote early maturation and high yield. If the temperature is low during the planting of spring cabbage, plastic film can be used to cover the small arches and keep it at about 20°C during the day to promote the rapid recovery of the plants. When the temperature is warmer, the shelter can be removed after the weather is stable. Shallow cabbage roots, weak absorption capacity, strict requirements on fertilizers and water. During the whole growth period, many available nitrogen fertilizers are applied. Generally, 15% to 40% of human waste is used as top dressing. Gradually increase the concentration as the plant grows, and top dressing is stopped 8 to 10 days before harvesting. At the same time, we must also do a good job in field management such as cultivating and weeding and controlling pests and diseases to promote early maturation and high yield.
Variety selection should choose the type with strong winteriness and early ball stage. Spring cabbage is mainly pointed and flat. Tip-type varieties of chicken heart type, bovine heart species, competing spring, Yanchun; flat head type varieties of yellow seedlings and so on.
LEO seriesTMR Feeder Mixer / Vertical Mixer Wagons/fodder mixer Features:
1.Introduced the It
alian original parts and assembly line to produce our LEO Series TMR Feed Mixer equipment
2. There are vertical fixed type, vertical traction type, horizontal fixed type, horizontal traction type, vertical self-propelled type and so on;
The capacity from 5 cubic meters to 42 cubic volume.
Thicken high wear resistant manganese box
The material thickness of feed mixer main body is above 8mm, bottom is above 15mm.
Ensure the life of the machine is 1.5 times than others.
Mixing tank is made by a high-quality16Mn alloy steel plate , better wear resistant and longer life. The special angel tilt design of mixing tank sidewall can resolve the pressure from materials to sidewall also can greatly improve the anti-wear of mixing tank .
We totally take the advantages of foreign feed mixers, simple operation, easy maintenance and practical. The lubricant refueling points is located in the outside.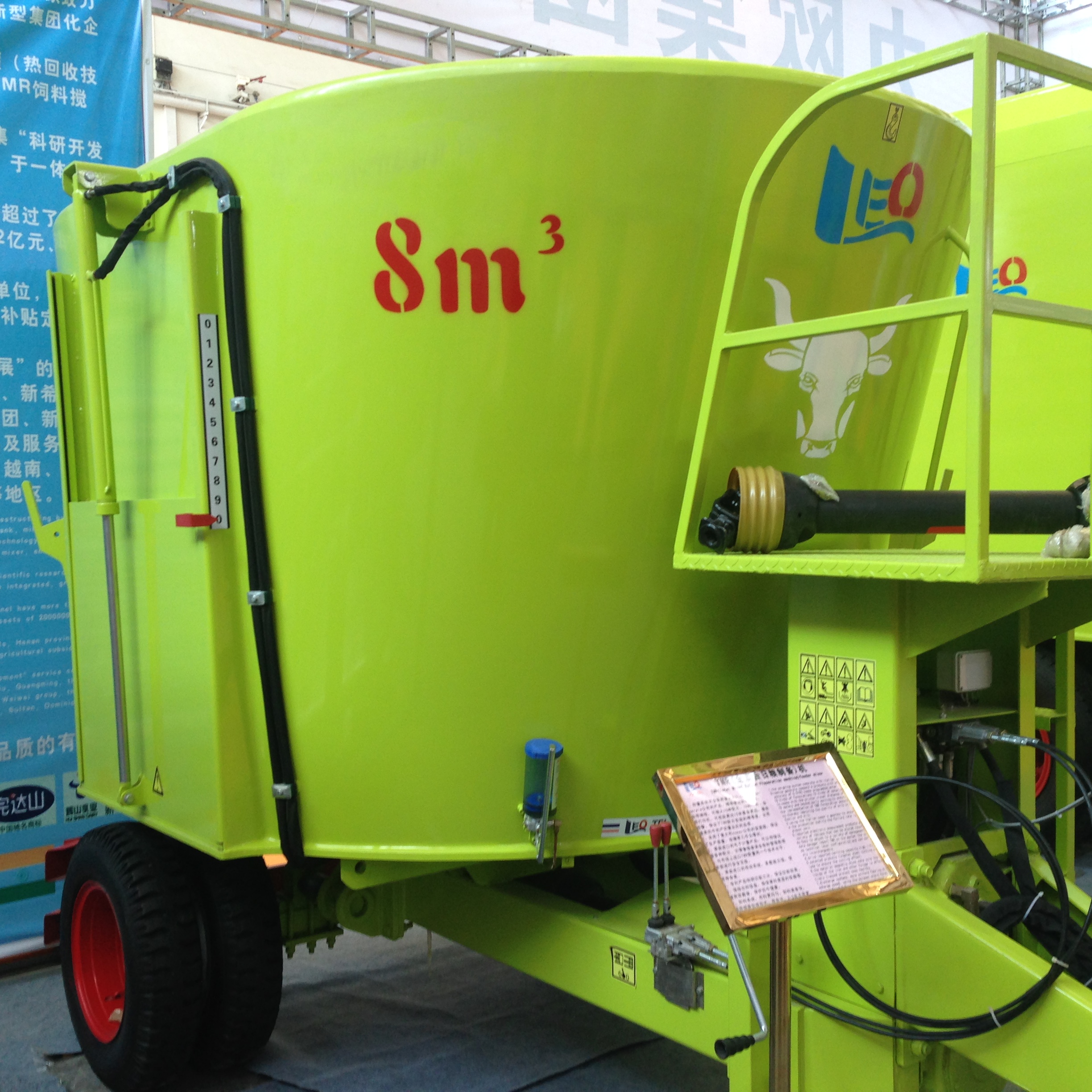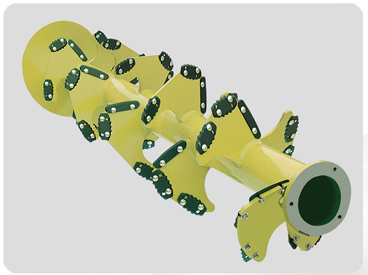 Animal Feed Mixer,Tractional Tmr Feeding Mixer,Traction Feeding Mixer,Traction Feeding Mixer Machine
Henan Leo Husbandry Equipment Science and Technology Co.ltd , https://www.chinaleodairy.com