Placental trophoblast and chorionic cell cultures
1. Placental trophoblast and chorionic trophoblast cells were prepared using a modification of the method.
2. Term human placentae and chorion tissue were obtained from normal women after elective section at term.
3. Several aliquots of tissue were removed randomly from the maternal side of the placenta, pooled, and digested with 0.125% trypsin and 0.02% deoxyribonuclease-I in primary cell culture medium containing 0.1% BSA, 0.005% gentamycin, and 0.01% streptomycin, Three times for 30 min each time.
4. The chorion with adherent decidua was peeled off amnion and digested three times for 60 min each time with the same digestion medium, except that 0.2% collagenase was used instead of deoxyribonuclease-I.
5. The placental or chorion/decidual cells were loaded onto a 5–75% Percoll gradient at step increments of 5% Percoll, and centrifuged at 37 C and 2500 × g for 20 min to separate different cell types.
6. Cytotrophoblasts between the density markers of 1.049 and 1.062 g/ml were collected and plated at a density of 106 cells/ml•well in primary culture medium containing 10% FCS.
7. The cells were cultured for three days at 37 C in 5% CO 2 and 95% O 2 before experimentation.
8. Under these conditions, the placental cells aggregate to form a syncytium, whereas the chorionic trophoblast cells form clumps or residual as single cells.
9. Purity of the cell preparation was assessed at the end of the experiment by immunohistochemistry (IHC).
10. Representative cultures were stained to determine the proportion of cytokeratin or vimentin positive cells; cells were counterstained with Carazzi's hematoxylin.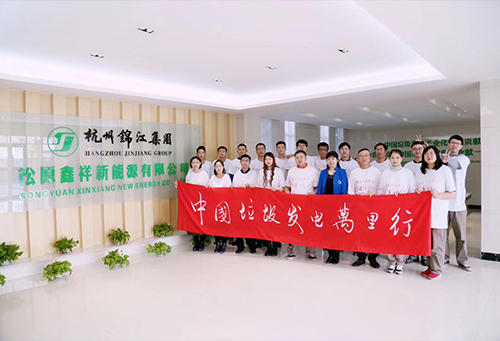 Immunohistochemical staining for cytokeratin and vimentin in fetal membranes, cultured term placental trophoblast and chorionic trophoblast 72 h after culture. Brown color indicates positive staining. a, Amnion; c, chorion; d, decidua. Magnification: 10 × 10.
References
1. Kliman HJ, Nestler JE, Sermasi E, Sanger JM, Strauss III JF 1986 Purification, characterization and in vitro differentiation of cytotrophoblasts from human term placentae. Endocrinology 118:1567–1582.
2. Sun K, Smith R, Robinson PJ 1994 Basal and KCl-stimulated corticotropin-releasing hormone release from human placental syncytiotrophoblasts is inhibited by sodium nitroprusside. J Clin Endocrinol Metab 79:519–524.
3. Cheung PYC, Walton JC, Tai HH, Riley SC, Challis JRG 1990 Immunohistochemical distribution and localization of 15-hydroxyprostaglandin dehydrogenase in human fetal membranes, decidua and placenta. Am J Obstet Gynecol 163:1445–1449.
Electronic Cigarette Accessaries
Electronic Cigarette Accessaries
Electronic Cigarette accessories of Various of products, including Mechanical Mod tube series, Vape series and Drip tip, provide product pictures and basic parameters, we are committed to supply chain management, we are a professional Chinese manufacturer of Mechanical Mods Kit and we are looking forward to your cooperation.
Electronic Cigarette Accessories,Electronic Cigarette Vape,Electronic Cigarette Drip Tip,Mechanical Mod Tube,Vape E Cig
Dongguan Marvec Electronic Technology Co.,Ltd , https://www.marvec-cn.com