Seedless watermelon is the main type of watermelon planted on a large area. It is a hybrid of tetraploid watermelon and double watermelon (commonly seeded watermelon), ie triploid watermelon. The production of triploid watermelon seeds is often performed by artificial detasseling of tetraploid watermelon. In a few cases, because the emasculation of the tetraploid watermelon was not thorough during the seed production process, there was a small amount of tetraploid watermelon mixed with the seedless watermelon seed (triploid watermelon seed), ie, the false seedless watermelon seed. The tetraploid watermelon is not as good as the triploid watermelon in terms of yield traits and quality, so the quadruple watermelon seed must be removed from the seedless watermelon seed. If incomplete removal, tetraploid watermelon species may still be present in seedless watermelons. In some cases, it was deliberately mixed with four-fold watermelon or double-body watermelon seeds in seedless watermelon varieties, and more attention should be paid to the identification and elimination.
Can be identified according to the above three types of watermelon species characteristics. The seed embryos of seedless watermelon seeds (triploid seeds) were not abundant, the surface of the seed shell was often uneven, the eye of the umbilicus protruded, and the deeper corky splint was found on the seed hull. The seeds were significantly more than twice as numerous. Big watermelon. The seed embryos of the tetraploid watermelon seeds are full and the seeds are round, which is obviously different from that of seedless watermelon seeds. In addition, the surface of the shells of tetraploid watermelons often protrudes. There are generally vertical cork splinters on the seed hulls, and the umbilicals have protrusions in the eye. The seeds of the two-fold watermelon seed were significantly smaller than those of the seedless watermelon seed and the tetraploid watermelon seed. The umbilicus part did not protrude from the eyeball, the umbilical part was narrow, and there was no longitudinal crack on the seed shell.
The Single Clove Garlic (also called Solo Garlic) is produced in the high mountain area of Yunnan Province in China, it is grown with organic fertilizers without chemical pollution. The harvest time is February to March each year. Solo garlic's price is higher than regular multi-clove garlic.
1. Commodity name: Single clove garlic
2. Feature: purple and white in color, good-looking appearance, unique flavour, strong fragrant taste compared with regular multi-clove garlic.
3. Origin: Yunnan province of China
4. Size: 2.5-3.0cm, 3.0-3.5cm, 3.5cm and up
5. Packing:
a) prepack: 250g/bag or basket, 10kgs/carton;
b) Loose packing: 10kgs/carton, 10kgs/mesh bag
c) packed according to clients` requirements.
6. Supply period: all the year round
a) Fresh season: early March to July
b) Cold storaged season: early August to the next February
7. Transporting and storing temperature: -3°C--+2°C
8. Shelf life: stored for up to 12 months in the proper conditions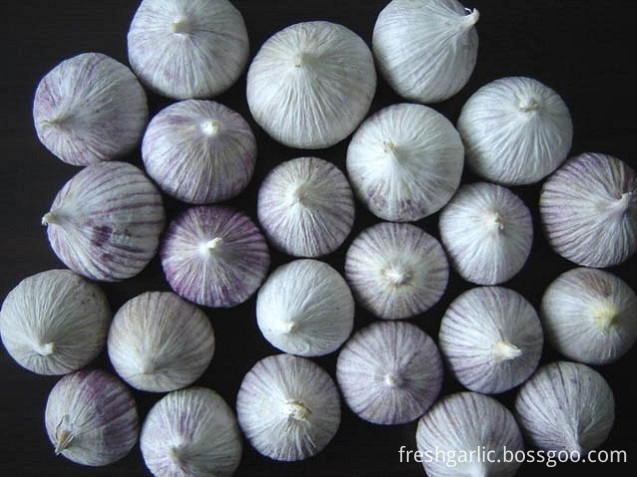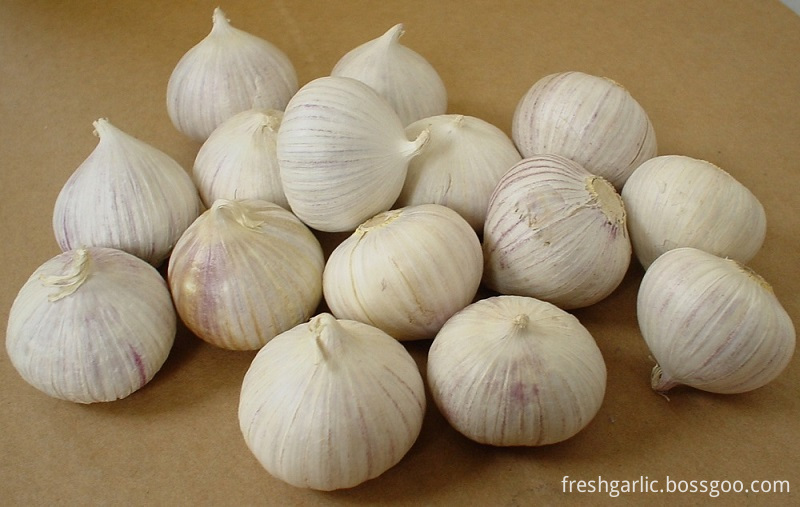 Solo Garlic
Solo Garlic,Fresh Solo Garlic,White Solo Garlic,Natural Solo Garlic
JINING FORICH FRUITS & VEGETABLES CO., LTD. , https://www.forichgarlic.com